The Patient Well Being Foundation, Inc. is a nonprofit 501c3 charitable organization dedicated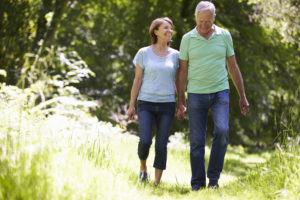 to helping physicians, patients, caregivers, families and other providers manage health in a way that improves personal well-being.   The approach is to help create a managing health:
PWBF created content and the managing health framework are available to the public domain free of charge.
Community
We lack a proven, effective framework for managing health. It is up to all of us to develop one. PWBF promotes a community of sharing insight into determinants of health, interventions that work and patients stories to help us better understand how to cost-effectively manage health. The journey to a world-class system that is effective in both managing healthcare and health will be long and challenging. If we work together and share what we learn, we can help to improve the personal well-being of our families, ourselves, our communities, our nation and our world.
Intelligence
Our healthcare intelligence (research) is mostly related to measuring the efficacy and quality of medical "treatments" and "services" in response to health conditions. To effectively manage health, we will need to understand the determinants of health, the non-medical interventions that work and patient stories of how they are motivated.  The research gold standard of peer reviewed journal articles and FDA approval for medical interventions may not be perfect, yet it provides scrutiny and safety has served us well. We don't have 3-4 years to wait for this scrutiny for the non-medical interventions that work.  Organizations need develop their non-medical interventions. While PWBF can't offer the scrutiny of the peer reviews and FDA, our community can curate the numerous articles to help in decision making on how best to manage health.
Framework
We have a managing healthcare framework aligned with payments, research and technology to treat conditions and provide services. We don't have managing health framework. PWBF is working on promoting managing health frameworks that work and develop frameworks that can be used by healthcare systems and physicians.  PWBF is working to develop a framework for capturing the determinants of health and the associated non-medical interventions that cost-effectively address these determinants. PWBF is also developing a managing health framework for healthcare systems and physicians to more effectively coordinate their populations needs, managing health initiatives, competencies, organizational roles and responsibilities and financial model.